The small kitchen lighting ideas that will brighten up your space
These ideas will transform and illuminate any kitchen and instantly make it look bigger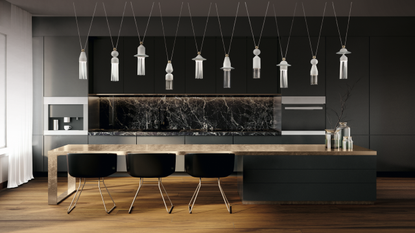 (Image credit: Juliettes Interiors)
The kitchen is the heart of the home and so your small kitchen lighting ideas need to not only look good but also be practical. Kitchen lighting is something that is essential to think about, especially if you have a small space and want to best celebrate your small kitchen ideas. Good lighting can transform a kitchen from dark and small to bright and airy, making the space more inviting and seamless in your overall design.
'Lighting is a key component because it sets the mood and can make a dramatic impact on the ambiance of your space as it illuminates both your cooking and entertainment areas – especially in smaller kitchens to give the illusion of more space,' says Jen Nash, design excellence manager from Magnet.
'Having a statement light in your kitchen is a great way to draw the eye in and add that wow factor and when looking for more practical lighting in a smaller kitchen space, having strategically placed lighting around food preparation and cleaning zones will also ensure these key areas are lit up.'
'You can add lighting pretty much anywhere too: inside or under cabinets, beneath plinths and worktops and below open shelving which is a great way to open up the wall space in a smaller room.'
Small kitchen lighting ideas
Perfecting your lighting is an essential factor when it comes to opening up your space and complimenting your small kitchen layouts. To get small kitchen lighting ideas right you need to think about how and when you use your kitchen. Lighting can be an important factor on how to make a small kitchen look bigger and now that kitchens are a multifunctional space for eating, cooking and socialising getting your lighting right is even more important.
'Getting the lighting right is key to creating a space that is both practical and beautiful,' says Ben Marshall, creative director from Hudson Valley Lighting Group.
'Whether it's when entertaining guests or having a home-cooked meal with your immediate loved ones, it's important to select lighting that will create a cool, inviting ambience for the main socialising point of the room, whilst additional lighting creates areas for specific tasks or spaces. Depending on the spatial capability, a kitchen could require a range of lighting, task lighting, high ceiling fixtures, downlights, uplights or skylights.'
1. Incorporate a lamp
Adding a lamp is a great addition to your small kitchen lighting ideas, especially in rented accommodation where you can't make major changes and install new lights.
A table lamp softens a kitchen and adds more focused lighting to your space because they can be more directional than overhead lighting.
A floor lamp can be used to illuminate a certain area of your kitchen and can help brighten up your small kitchen table ideas. They can add an area of low lighting if you want to create a more cosy and warm lighting nook.
Lamps add a more casual feel to your kitchen so are good for areas where socialising is taking place. Depending on the lamp you choose it can also add a decorative and sculptural element to your kitchen.
'Floor lamps are another easy and simple way to add vertical lines to your room,' advises Marlena Kaminska designer at Value Lights. 'Choose a tall, sleek design to save space and maximise the illusion of height.'
2. Pick the right temperature
When it comes to lighting there are different temperatures you can choose depending on the function of your space and the feeling you want to evoke, which is handy for solving small kitchen problems.
Your lighting will be on a scale from warm which is more yellow light, to cool which is more blue light. The temperature of light is measured in kelvin and generally, warm light is anything that is 3000K or lower, while cool light is 4000K or above, 3500K acts as a middle neutral ground and can look either cool or warm depending on your furnishings and other lighting nearby.
For your kitchen often the middle ground of 3000k will look great no matter what your decor or how you use your kitchen. If your kitchen is multipurpose tunable lights give you the best of both worlds and allows you to switch between a range of colour temperatures.
'Kitchens always benefit from bright lighting, but if you have limited space this is essential,' says interior designer Rudolph Diesel.
'When installing any lighting ensure that the wattage of your bulbs is at least 80 watts for a nice, clear glow. If your kitchen is also a social space look at installing dimmable lighting - this way you can adjust the brightness to your specific needs, such as going high and bright for food prep and creating a soft cosy glow for mealtimes.'
3. Make use of candles
Candles in your kitchen can not only be used to eliminate the classic cooking smells but also as a source of lighting for a different take on small kitchen lighting ideas. Candles come in all shapes and sizes so can be used depending on how big your space is and how much light you want to emit.
You can place your candles in a cluster to add a soft glow of light in a particular place - an odd number of candles works best for this - or have single candles dotted around your kitchen to add gentle light and provide ambience all over the kitchen. Candles are a great option to add to your budget kitchen ideas and allow you to move the focus of your light around the kitchen in an easy way.
4. Make a statement with pendant lighting
Adding a decorative and stand out pendant light can add an interesting element to your small kitchen island ideas. With so many pendant lighting design options, you can choose the lights that will best suit and match your kitchen worktop or kitchen island.
'A great trick to make a room seem bigger is to create a vertical path of vision; using long pendant lights will draw the eye upwards, bringing attention to the height of the room, no matter the ceiling height or the room's square footage,' advises Marlena Kaminska from Value Lights.
'If you have a kitchen island, hang a cluster of pendant lights above it. This not only creates a focal point but can help with the overall style of the room,' says Julian Page, head of design at BHS.
5. Include task lighting
Keeping your space clutter free with small kitchen storage ideas will make it easier to allow your lighting to shine uninterrupted. Different areas of your kitchen will have different functions so task lighting can make those zones feel more separate despite being connected.
'Pendants or a linear light over the island lights food prep. An articulated sconce or one-light pendant above the kitchen sink provides task light for cleaning dishes while adding a touch of decorative beauty. Even sconces above open shelving can serve a function, making a feature of that area,' says Ben Marshall from Hudson Valley Lighting Group.
LED strip lights are ideal for under cabinet lighting and ensure you don't have disruptive shadows which could make it harder to use the space underneath. A cooker hood with built in lighting is handy for when you are cooking because it gives you direct light over the food you are cooking, making the process easier and safer.
6. Mix up your lights
Zoe Newson, interior designer and consultant for pre-owned marketplace Vinterior recommends playing around with different lighting features to create depth as part of your small kitchen lighting ideas.
'Use level lighting to make the space feel bigger. I'd recommend 'high lighting' which typically includes downlights. This would work well for a kitchen where task lighting is often needed for cleaning.
'To work well with the smaller rooms, focus more on alternative layer lighting, rather than relying on an overhead pendant. Instead of opting for statement pieces that take up significant space, blend your fixtures into the decor in terms of colourways and the finish. In homes with low ceilings, you can use varied level lamps to give the illusion of different heights.
'Spread some wall lights around the room, as this will distribute the light around the space, making it feel infinitely bigger. Position these in the middle of the wall, perhaps lower than you're used to, creating the illusion that the ceilings are higher.'
7. Make a statement with your lighting
You can use your lighting to get the wow-factor in a small kitchen. One way of doing this would be by positioning a modern chandelier over a kitchen island to create a lovely mood, especially if it's on a dimmer switch, team with oversized bulb lights in a matching brass finish over the sink area.
Take time when considering how to plan kitchen lighting, making sure it's at the right height so that people don't bang their heads on them too. Place your chandelier over the island so it's out of the way and space out your bulb lights so that there isn't one above the sink where it might get in the way or cause tricky shadows.
8. Install directional spotlights
Spotlights have been used in kitchens for years – for good reason, because they give excellent all over small kitchen lighting ideas, then whatever else you want to add, such as task or mood lighting is a plus.
Spotlights have improved enormously over the years with the introduction of LED's which save on energy bills as they last much longer and don't need to be changed so often. Take time to plan work out how many spotlights you need so that the right of your kitchen is illuminated, especially areas where food prep take place. Cool White bulbs are the best choice for a kitchen because they are bright and clear and so perfect for small kitchen lighting ideas.
9. Enjoy the benefits of cabinet lighting
Sometimes small kitchens are in the middle of the home and away from natural light, so under cabinet lighting really comes into its own. It puts light where you need it, so you can see well enough to carry out your tasks at hand safely. Cabinet lighting can come in warm and cool temperatures and even more eye catching colours such as red or green.
Shanade McAllister Fisher, award-winning interior designer says, 'Like recessed lighting, under cabinet lights won't take up any crucial vertical space meaning even the smallest kitchens feel open and airy. Cabinet lighting is also perfect for brightening up your counter space and adding a soft, cosy glow - perfect for kitchens that have little natural light.'
10. Add drama and shine
Using metallic surfaces will bounce light around a small space making the room appear larger, and these large, gold pendants, from £83, Pooky will add a touch of glamour too, especially in the evening when they will offer a warm glow. Position them over the small kitchen island as a focal point or incorporate them into your small kitchen table ideas.
If you do choose to add drama with a pendant light, Marketa Rypacek Miller, managing director at Industville recommends, 'Choose kitchen pendant lights that are close to the ceiling, so your field of vision is not overcrowded, flush mounted lights are ideal for this. Don't obstruct windows either, since the soft glow of kitchen ceiling lighting and natural lighting can work together to make the space feel light and airy.'
11. Invest in drawer lights
There is nothing worse than scrabbling about in kitchen drawers looking for something, so make life easy on yourself with strip lights inside the drawers. These type of small kitchen lighting ideas will make life so much easier.
Draw lights are also a great way to save energy because they turn on and off automatically when you open and close the drawer. They are super easy to install so can be used as part of your DIY kitchen ideas.
12. Pair downlighters with reflective surfaces
Use thoughtfully placed downlighting to illuminate a splashback. Choose a high gloss material such as acrylic or aluminium for maximum reflection – or seek a more subtle approach with marble or tiled designs.
Natural daylight makes a kitchen come alive, but if you don't have a lot of natural light, or to make the most of the daylight you have this idea is perfect. The reflective surface will also help with how to make a small kitchen look bigger.
13. Add a pop of colour
To create a focal point with your small kitchen lighting ideas, add a brightly coloured pendant light - these sunny yellow and sea blue, easy-fit shades inject a splash of accent colour and personality to a space. Then you could work a colour scheme around it.
Using lights to add small kitchen paint colours rather than the walls or cabinets allows you to keep the scheme white, bright and airy without it be devoid of colour. Another way to add colour can be through the light itself, going for coloured light rather than white light.
'Using smart bulbs in place of traditional light bulbs can give you access to millions of different colours and shades of light that can be used to create 'scenes'. The beauty of this is you can change the colour of the light in a room instantly so you can change your décor along with your mood,' says Rachel Morris, from smart lighting firm 4lite.
14. Experiment with the industrial style
For something a bit different, choose a mesh diner pendant, like this one £120, BHS, with an industrial look and work your scheme around these small kitchen lighting ideas. It will sit perfectly above a narrow bar table like this one with its metal legs and rustic wooden top – the ideal dining spot in a small kitchen.
Metal and wood stools complete the look. Narrow tables like this are ideal for tricky places and the stools can be pushed underneath, out of the way.
What type of lighting is best for a small kitchen?
When thinking about how to design a kitchen, lighting should be at the top of your list because it can help set the tone for the whole kitchen.
Juliette Thomas, founder and director of Juliettes Interiors says, ''The type of lighting you need will depend on the purpose of each space in the kitchen. Above a kitchen island or dining table, you can opt for an eye-catching pendant light to create a striking focal point, however in order to work efficiently in key areas such as your stove, sink or work surfaces, you will need stronger, more targeted lighting.
'Wall lights, spotlights or lights that run under your kitchen cabinets are all great ways to illuminate the space and be able to see what you're doing - but don't compromise on style, and ensure the lights work with your kitchen's scheme.'
How do you light a small dark kitchen?
'It's all about layering,' recommends Juliette Thomas from Juliettes Interiors. 'It isn't only the ceiling light to think about, but also where the light is distributed in the rest of the room. If you are limited on space, use natural light as best you can and ensure you think about accent and task lighting elsewhere in the room where you really need it. Think about ceiling lights, floor lamps, spot lights, wall lights etc. This will give a more luxurious and inviting feel to the space.'
Kris Manalo, senior category manager from Atkin and Thyme says, 'Glass and metallic lighting are perfect for helping to bounce light around in dark kitchens, making the space brighter but also feel bigger, too.'
How much light do I need for a small kitchen?
'Good lighting is essential for any kitchen space,' says Lizzie Beesley, head of design from Magnet. 'It first needs to be bright and shadow-free, making food preparation safe and easy. But secondly, it can also be used for atmospheric effect and to highlight architectural features.
'The amount of small kitchen lighting ideas needed depends on different factors. Including the size of the room, the availability of natural light, and the colour of the walls.
'It's a good idea to incorporate spotlights in small kitchens as they can be recessed in the ceiling. Creating a smart, streamlined effect. Dimmer switches are also a great addition and allow you to easily create different moods for all occasions.'
Get the Ideal Home Newsletter
Sign up to our newsletter for style and decor inspiration, house makeovers, project advice and more.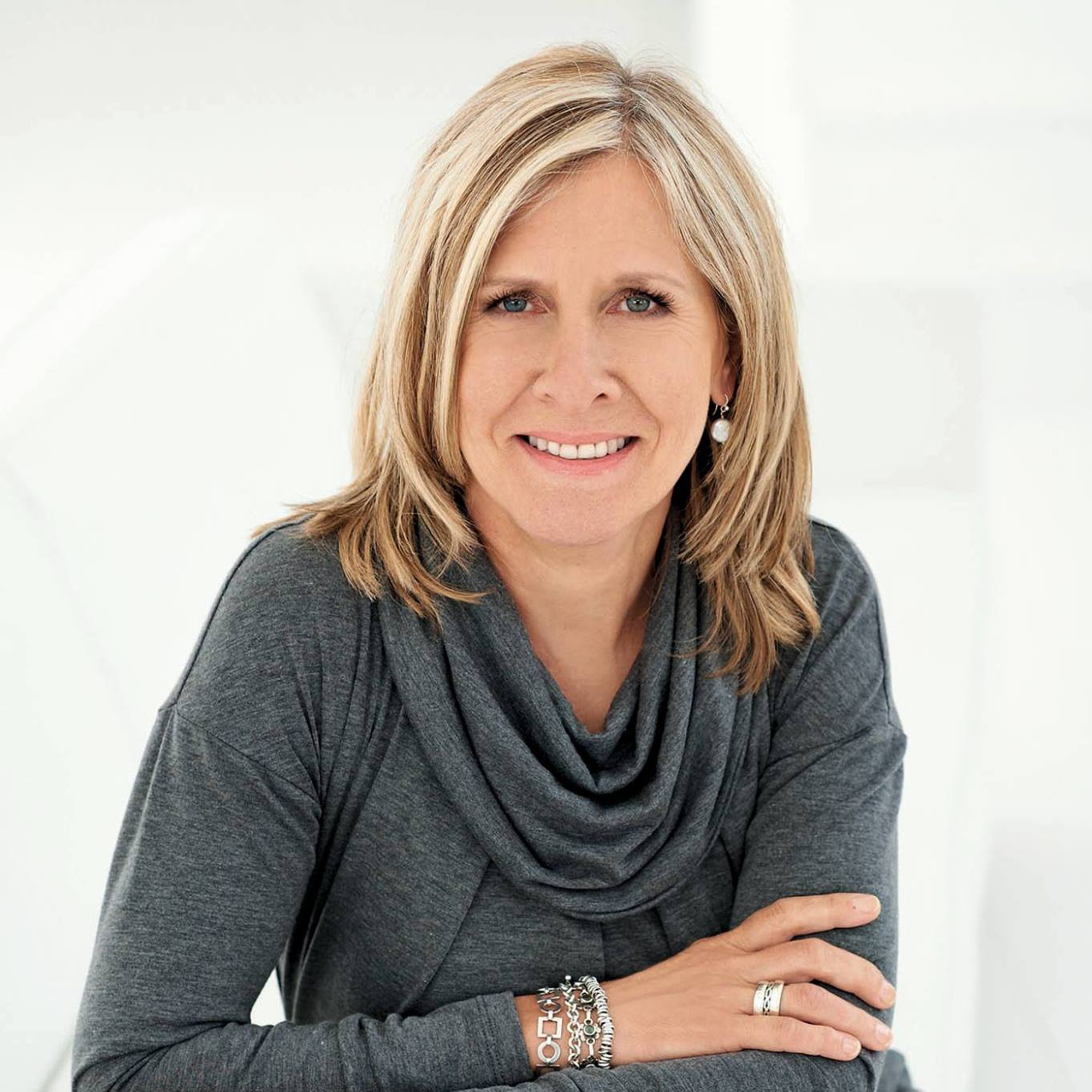 Alison Davidson has been working as an interiors and lifestyle journalist for over 30 years. She has been Homes and Gardens Editor of Woman & Home magazine and Interiors Editor of House Beautiful magazine, she has also freelanced and worked for most of the interiors magazines at one time or another. She is currently embracing the move to digital using the same knowledge and expertise to produce high quality features.