Dyson deals 2023 – the best vacuum cleaners, heaters, fans and even lighting at low prices
Vacuums, heaters, fans, lighting and so many more Dyson appliances are on sale right now.
What's better than a new Dyson appliance? A cheap Dyson appliance! It's THE most desirable tool for household chores, but there's no denying Dyson products are an investment – that level of expertise doesn't come cheap.
But trust us when we say Dyson vacuums and household appliances are a very worthwhile investment. And right now there some incredible Dyson deals for you to take a peek at.
Related: The 'invisible cleaning' a Dyson expert says we should all be doing – but are you?
An undisputed market leader when it comes to home appliances, it's no surprise that so many people love a Dyson deal.
With its supreme quality, Dyson tends to charge a premium price for its products. But there are plenty of deals about, so, you'll be laughing all the way to the bank. And it's there you can test out your new Dyson vacuum, heater or whatever appliance you've just bought.
But get ahead of the deal hunters with these great Dyson deals.
---
Dyson deals 2023 – quick links
---
Dyson vacuum deals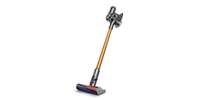 Dyson V8 Absolute Extra: was £399.99, now £299.99, Very
This cord-free vacuum offers up to 40 minutes of cleaning time. Furthermore, the soft woven nylon is gentle on delicate hard floors but still tough on dirt.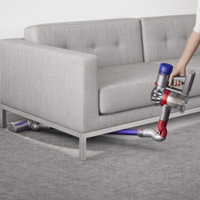 Dyson V7 Animal Extra Cordless Vacuum Cleaner: was £299, now £199, Currys
Ideal for both pet owners and those with low lying furniture! Say goodbye to pet hair and dust, as this vacuum's whole-machine filtration locks allergens and air pollutants inside the bin. It also has a 'reach under' tool to bend underneath low couches and tables, ensuring a thorough clean everywhere.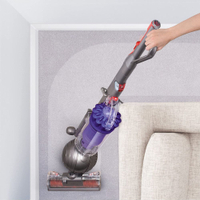 Dyson Small Ball Animal 2 Upright Bagless Vacuum Cleaner: was £249, now £199, Currys
For floors that make it tough to be deeply cleaned, they've met their match with this vacuum. The Ball Animal 2 has a direct-drive motor that bristles deep into carpets and crevices to suck up all the dust. And its lightweight design makes it easy to manoeuvre around the home.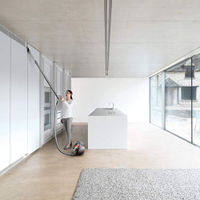 Dyson CY26 Cinetic Big Ball Animal 2 Cylinder Vacuum Cleaner: was £349.99, now £303.99, Amazon
With no bag to empty, this cylinder vac has plenty of tools and tricks. Also, if knocked over, the CY26 will pick itself up. The CY26's tangle-free turbine tool with counter-rotating brush heads can remove any hair from carpets and upholstery.
---
Dyson heater deals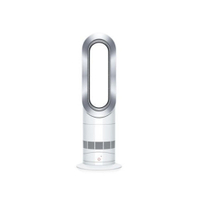 Dyson AM09 Hot and Cool Fan: now £399, Currys
The AM09 provides consistent heating or cooling all year round. With a handy display, you can get precise room heating on your desktop, tabletop or on the floor, as you can see exactly what temperature your Dyson is running at.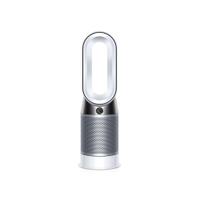 Dyson Pure Hot + Cool Bladeless Air Purifier Fan and Heater: now £549, John Lewis
Dyson claims this fan/heater is the only one tested to simultaneously purify and heat a whole room. It does this by automatically sensing pollution, capturing ultrafine pollutants, and projecting purified and heated air using Dyson's Air Multiplier technology.
---
Dyson fan deals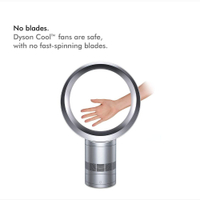 Dyson AM06 Desk Fan: was £349.99, now £245, Amazon
With over £100 off, see this as an investment that'll keep you cool on hot summer days for years to come. With no blades to hurt fingers with, or loads of buttons to push - the AM06 is perfect for homes with children. And it's super-easy to clean.
---
Dyson hairdryer deals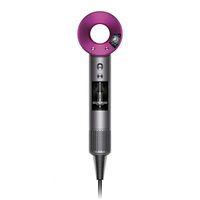 Dyson Hair Dryer: now £398.49, Amazon
The Dyson hairdryer is on practically every beauty lover's wishlist. Plus, it's now available with £50 off, so there's never been a better time to treat yourself.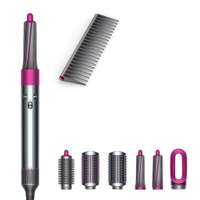 Dyson Airwrap Complete Hair Styler & De-tangling Comb: was £464.99, now £449.99, Currys
Wave, curl, smooth and dry your hair with this comprehensive haircare kit from Dyson. Dry hair quickly, get knots out easily, curl to perfection and minimise frizz all with this deal.
---
Dyson lighting deals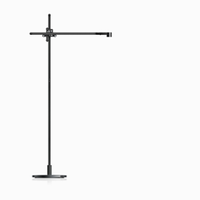 Dyson Lightcycle floor light: was £649.99, now £499.99, Dyson
Dyson Lightcycle is lighting, but not as you know it. Dyson's space-age engineering personalises illumination for your age, task and time of day with this sleek and stylish floor light. With powerful, high-quality light engineered to help reduce eye strain for working and studying, this could be your saviour during long days of working from home.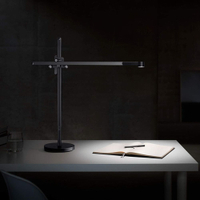 Dyson CSYS Task light: was £400, now £250, Dyson
Light is important for our performance at work, at home and pretty much everywhere. This task light is designed to reduce eye strain, have perfect 360-degree motion and touch-sensitive dimming. Dyson also claims its heat pipe technology keeps its six LED lights cool enough to protect quality for 60 years.
---
Keep checking back for more deals.
Get the Ideal Home Newsletter
Sign up to our newsletter for style and decor inspiration, house makeovers, project advice and more.