8 Feng Shui tips to revitalise your home for free (and in less than 24 hours)
Who knew you could fast-track Feng Shui?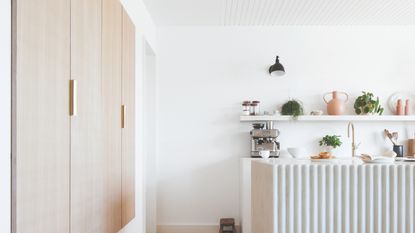 (Image credit: Future PLC/James French)
Looking to revamp your home and switch things up without having to spend an arm and a leg? With some basic Feng Shui, it's possible to transform your home instantly for little to no cost – and the best part? It can all be achieved in less than a day.
Now, you've probably previously heard us go on and on about the home decor trends that are in fact bad Feng Shui for your home – so, what about the things you should be doing to improve the harmony in your living space?
'The ancient art and science of Feng Shui (meaning literal wind and water) is about all protection from the elements, from any negative 'sha qi', and welcoming in positive energy into your home,' starts Zoe Vita James, Feng Shui practitioner and associate of the IFSA UK Chapter in partnership with Open Space Concepts.
'Whilst it can be complex, much can be achieved with just a few small steps and swaps to make a real difference to your home – to bring about abundance, good health and happy relationships in your life.'
8 ways to improve your home's Feng Shui in 24 hours
'Editing your belongings is a vital part of Feng Shui,' adds Jane Lee, APDO member and founder of Jane Lee Interiors. 'Items that are no longer loved or needed create stagnant energy, which can have a negative effect on well-being.'
Jane continues, 'I see it myself after each decluttering session: my client's mood lifts and often they say they feel lighter.
Improving the Feng Shui in your home is actually a lot easier than you think, and a lot of it comes down to knuckling down on your storage and organisation habits. Think of it almost like a huge Sunday reset.
Here are 8 quick fixes to get the energy flowing in your home.
1. Start with the front door
In Feng Shui, the front door plays a significant role in bringing energy into the home. This is why in the past, Feng Shui experts have warned us about the things you should never be able to see from your front door, as it can make or break your home's energy.
'Check that the entrance to your home is in good order, to invite positive energy from the outside into your space,' says Zoe.
Jane adds, 'Look at it with fresh eyes: does it open easily? Could it do with cleaning or repainting? Has the doormat seen better days? Is the doorbell working? Does it feel like a welcoming space to come home to?'
Take note of what could be improved and use this to finally get to those front door ideas and updates you've been procrastinating on tackling, like painting your front door.
'Try also not to keep any rubbish bags outside your door for any length of time,' adds Zoe.
2. Clean your windows
If you've been meaning to clean your windows, now's a good time to get around to it.
'In Feng Shui, they're seen as the eyes of the home, so clean windows help us see the world clearer,' explains Jane. On top of that, 'keeping them clean will activate the positive energy in your home and bring you clarity in any decisions you may need to make today,' adds Zoe.
As well as regular cleaning, remember to keep windows open when you can to circulate the air in your home and keep it fresh.
3. Declutter overflowing cupboards
'Overflowing cupboards create negative energy and feelings each time we reach into them,' warns Jane. 'Unwanted gifts and anything that has bad memories should be let go of.'
She assures, 'You probably don't expect loved ones to keep every gift you've ever given them, so don't feel that you have to.'
This is perhaps something to especially keep in mind if you've recently learnt what your clutter says about you (let me guess, you're the sentimental clutterer?)
4. Protect your back
'Choose seats (at your dining table, desk, sofa, outside chairs, and even whilst hot-desking in your office) that have a wall or piece of sturdy furniture behind them, to ensure you're not sitting in a vulnerable position,' advises Zoe.
This is something she also touched on for those considering where to position an outdoor sofa.
She continues, 'Better still, from here you ideally want to have sight of the entrance doors to the room, to command your space – this is called the 'power position' in Feng Shui.'
'Do this to bring you both protection and power in your work and life.'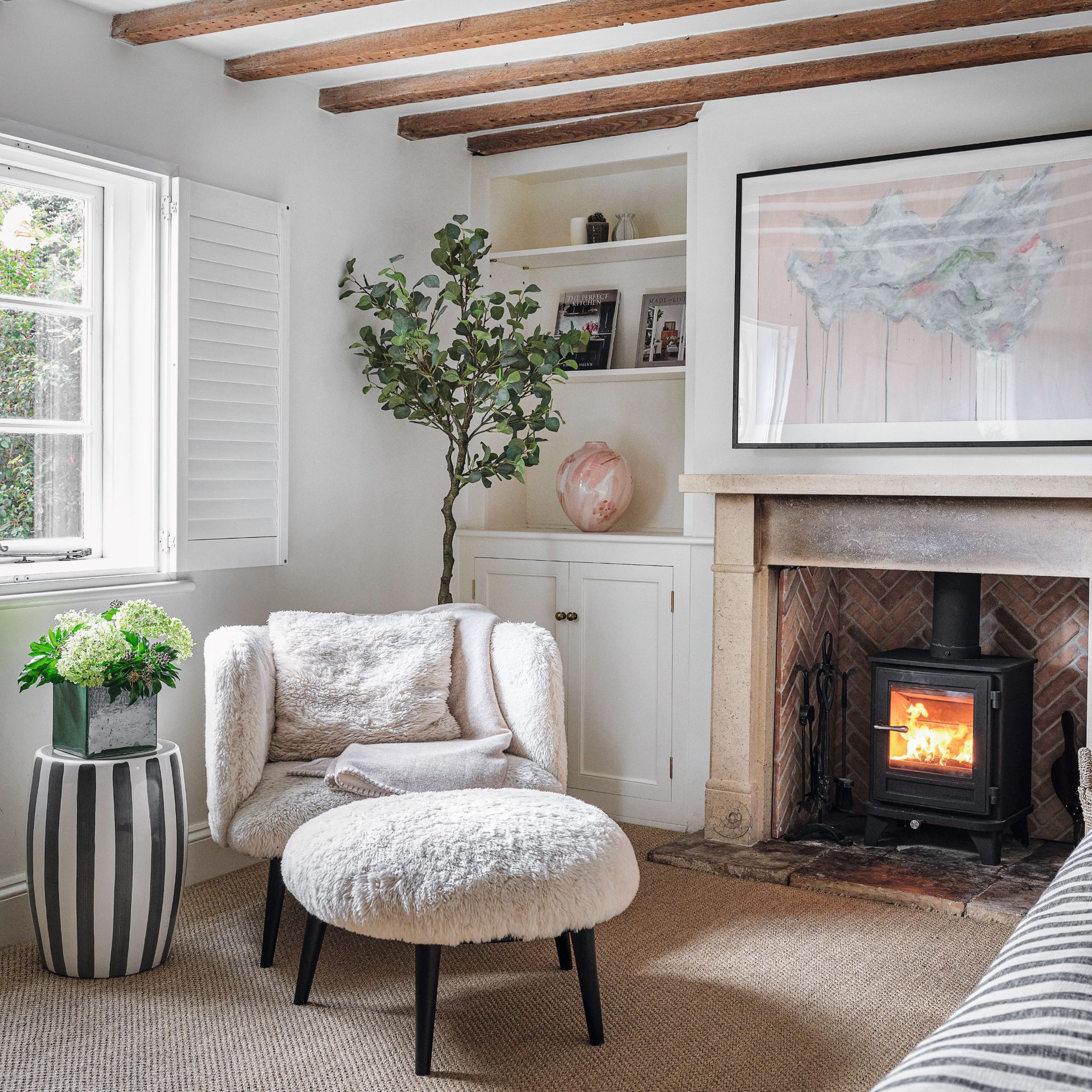 5. Remove anything that's broken
'Remove anything broken to be out of sight, or better still, fix it today if you can, or dispose of it,' suggests Zoe. 'So, fix dripping taps, squeaky doors, and replace dead light bulbs,' advises Jane. 'Try to recycle anything that can't be mended.'
'Broken items can agitate any negative energy in a room, so by removing them you'll be healing your space,' assures Zoe.
6. Keep routes between rooms clear
Yep, this one is just as simple as it sounds.
'Simply moving around furniture, pictures and ornaments can drastically change the look and feel of a room without the need to buy anything new,' says Jane.
7. Swap spikey-leaved plants for rounded
If you've been wondering whether a houseplant can change your luck, it's all dependent on whether you're making the right choices concerning your plant babies.
'Switch out any house plants that have spikey leaves and replace them with plants with rounded leaves,' suggests Zoe.
'Spikes and spike-shaped leaves create 'sha qi' (unhelpful energy) in your home, and this is particularly so if the leaves are pointing at you.'
Zoe continues, 'I often recommend the prayer plant to my clients, also because the way that its leaves close at night reminds you that the plant really is a living thing – and it looks beautiful too!'
8. Think yin and yang
And finally, the last thing to consider if you want to improve the Feng Shui in your home is yin and yang.
'Yang is typically bright colours, bright light, hard and reflective materials and straight lines; yin is cosier with darker colours, softer furnishings, rounded shapes and areas of shade,' explains Zoe.
'A healthy home needs a balance of this, a mix and a contrast, to allow you to exist in wholeness, to both relax and feel motivated, within the walls of your home.'
Zoe concludes, 'So, have a fresh look at your rooms, as it could me that a simple switch around of cushions or moving around some lamps could make all the difference.'
You'd be pleasantly surprised at how easy it is to improve the energy in your living space, shop your home, and refresh your interiors without buying new.
Who knew you could fast-track Feng Shui?
Get the Ideal Home Newsletter
Sign up to our newsletter for style and decor inspiration, house makeovers, project advice and more.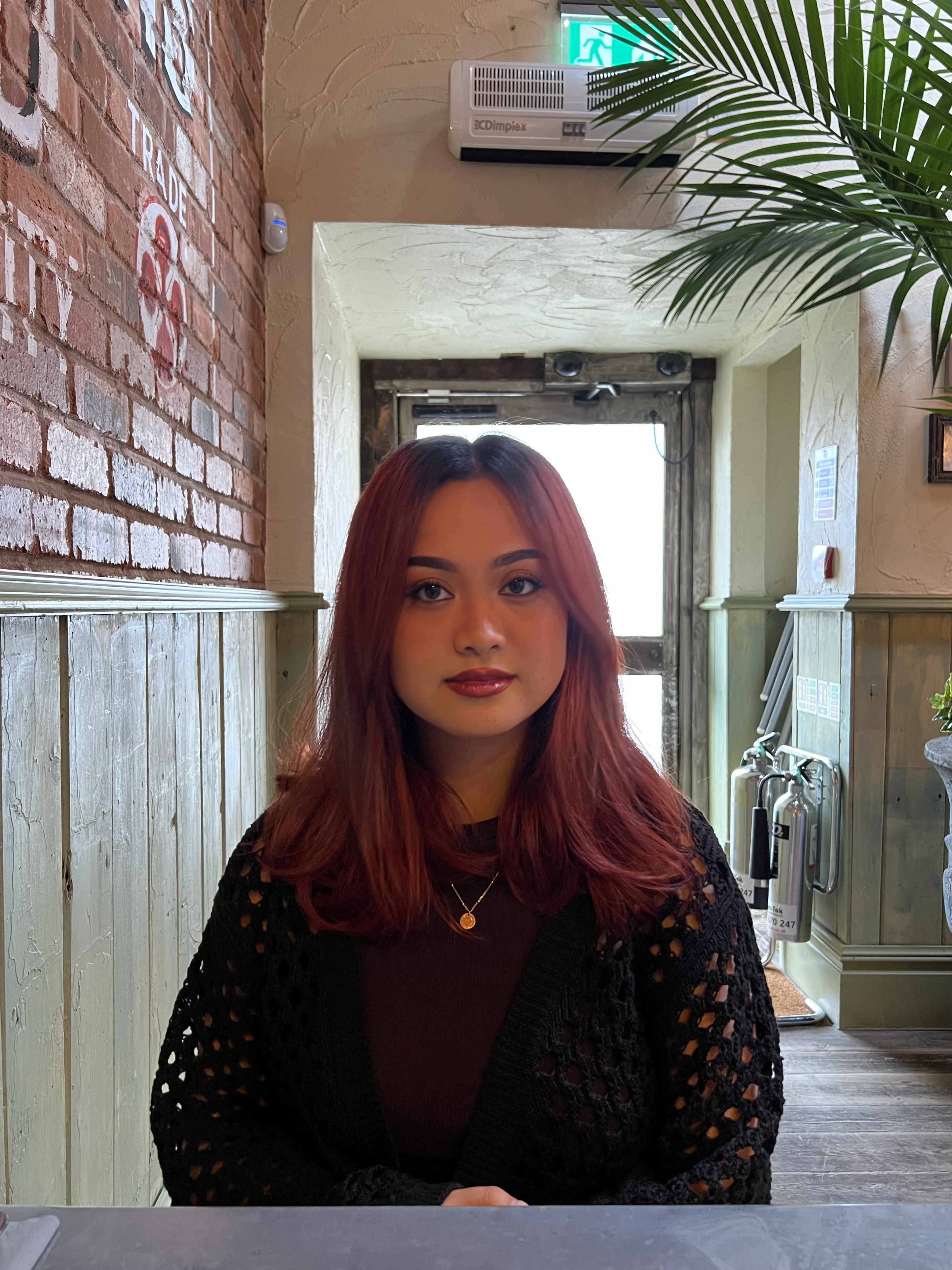 Jullia Joson is Ideal Home's Junior Writer. She's always loved all things homes and interiors, graduating with a bachelor's degree in Architectural Studies from the University of Nottingham in 2022. Previously, she was an Intern Editor for ArchDaily. Now focused on news stories, Jullia can be found down the TikTok and Pinterest rabbit hole scrolling through any new and upcoming trends, hacks, and home inspiration.