Master bedroom ideas for the dreamiest night's sleep every night
Design your personal sanctuary to rest, relax and rejuvenate
Considering we spend about a third of our lives asleep, creating the perfect place to lay your head is worth its weight in gold. There should be nowhere you sleep as well as in your own home and finding the master bedroom ideas can make this a reality for you.
Of all the bedroom ideas in your home, you owe it to yourself to pay some serious attention to your own. A sanctuary where you can rest, relax and rejuvenate, sleep soundly and enjoy some time to yourself.
'The key is in the details,' advises Jenna Choate, Co-Founder, Interior Fox, 'A carefully thought out bedroom will make it a joy to spend time in. Crisp bedding, a comfortable and large bed, ample storage and ambient lighting are essentials when it comes to creating the perfect master bedroom'
Start with the bed before anything else. What size and design will fit in your space? Can you accommodate a four poster, or do you need a design that can fit in lower ceiling heights? Once you've got this decided, you can get creative with lighting, paint, extra furniture and, of course, finding the best mattress for your needs.
Master bedroom ideas
Plan your master bedroom ideas well and it will be a pleasure to step into it every evening for many years to come. Always consider what is going to work in the room you have. Make a virtue of the size and shape of your space - whether it's small or large, uniform or quirky.
1. Pare it back
Above all else, your master bedroom ideas should be somewhere you can truly shut out the world and rest. Make this that bit easier by keeping your decor and accessories to a minimum. Try and leave clutter elsewhere, or at least stored away. You don't want to be getting distracted when you're trying to nod off. Stick to good lighting, a soft rug, a bedside table for the essentials and a well dressed bed.
If you want to go full sanctuary chic, then consider designing a space fully around neutral bedroom ideas, and adding in cheerful, enlivening pops of colours through throws and cushions.
2. Open up to an en-suite
If you're working with small bedroom ideas, or your master is on the darker side of things, then you need to keep it as open as possible. Choose a decorative glass or Crittal style door to lead through to your en suite.
As well as adding a cool design-led feature, both space will benefit from each other's light sources, making them feel larger and brighter.
3. Consider your lighting
'Lighting is what truly transforms and elevates a space,' says Ian Cameron, Creative Director, Cameron Design House. 'With master bedroom ideas, a neutral scheme is often a popular choice thanks to its calming and restful colour palette. To offset the decor, pair it with soft lighting as it has a profound effect on our emotional response to the space, setting the mood and surrounding atmosphere.'
Also remember to include bedroom lighting ideas at different levels - general for the whole space, and separate reading lights are a must.
4. Build in storage
'Fitted wardrobes are optimal for bedroom storage ideas,' says Simon Tcherniak, Senior Designer, Neville Johnson. 'The big advantage of fitted wardrobes is of course that they can fill the space and cope with any idiosyncrasies. It is amazing how much storage you gain by going high up the wall, and if you make it no deeper than it needs to be your room will still feel spacious.'
'Storage can be designed to cleverly hide away all your items whilst creating a beautiful feature in your bedroom,' continues Simon. 'Hiding clutter can help your bedroom feel more serene, spacious and calm – the perfect environment for a good night's sleep.'
5. Focus on the bed
'A bed is the dominant feature of master bedroom ideas,' says Mariana Ugarte, Co-Founder, Interior Fox. 'It is the focal point and acts as a base to centre the rest of your scheme around. An upholstered headboard is an easy way of injecting colour and texture into your bedroom, whether a vibrant velvet or natural linen.'
'A well-made bed with high-quality bedding, a luxurious throw and decorative cushions will soften the space and make the overall scheme feel cosier,' continues Mariana. 'When planning your soft furnishings think about how much time you want to spend making the bed in the morning. If the answer is not too long, then you don't need to overdo it on the scatter cushions.'
'We recommend a less-is-more approach, a soft textured throw at the foot of the bed will introduce texture, whilst an edited selection of cushions in a contrasting pattern will finish the look effortlessly.'
6. Add in dividing walls
If you have a large bedroom then it might feel too open and be difficult to make cosy. Building in a partition wall can help create a sense of gentle enclosure, which is more restful and beneficial to our sleep. Paint this in a deep, warm colour to enhance the effect. Grey bedroom ideas will create the perfect vibe.
As for what to put on the other side of the wall, you could have a couple of chairs and a coffee table to create the sense of a mini suite. Alternatively, use this as an open walk-in wardrobe, or a dressing and make-up area.
7. Be bold and brave
It is possible to make statement wallpapers work in a restful bedroom, it's just a matter of ensuring cohesion.
'When using a bold colourful print, create a sense of harmony by taking key colours from the print across the rest of the furniture, woodwork and bedding, to keep it tonally pleasing,' advises Jamie Watkins, C0-Founder, Divine Savages. 'For budget bedroom ideas keep costs down by using striking wallpaper in subtle and surprising ways. Paper inside a wardrobe to add depth and character to an otherwise functional piece or give a chest of drawers a new lease of life with wallpaper that packs a serious personality punch.'
8. Make a statement with a modern four-poster bed
Go back a hundred years or so, and no form of master bedroom ideas would have been complete without a four poster bed. However, a four poster bed doesn't have to be old fashioned. Give the traditional bed shape a modern update by swapping ornate posts for simple and streamlined white-washed versions.
Work out where to put the bed in a room so you make the most of your space and your statement piece of furniture.
9. Make a feature of an original fireplace
If you are lucky enough to have an original fireplace in your bedroom, instead of ripping it out for more storage, consider turning it into a focal piece in the room.
Nothing says luxury more than a fireplace in a bedroom. Style it with a vase full of flowers and a gallery wall, so you'll always have something beautiful to wake up to.
10. Incorporate a chill-out zone
If you are lucky enough to have a substantial space for your dream master bedroom ideas, make the most of it by adding in seating. Whether this is a chair in the corner of the room, or even a sofa.
One of the loveliest ways of doing this, however, is by including a window seat. As well as providing the perfect place to perch, it offers extra storage and makes your window area work harder.
11. Stick to one accent colour
Colour up for a master bedroom with a difference. The secret to a smart room lies in strictly controlled bedroom colour schemes. Stick to the 60-30-10 rule - use one colour over 60% of the room, add in your secondary colour over 30% and highlight with 10% in your accent colour.
12. Opt for a sunny yellow colour scheme
Pick a wall colour that will bring bags of personality to your bedroom without taking attention away from the bed. Effortlessly cheerful yellow bedroom ideas will have your raring to go in the mornings, as it naturally energises.
Make sure you have warm lighting for the evening to ensure the colour feels deep and warm rather than too sunshine-y. Otherwise winding down can be tricky.
13. Set the stage with a statement headboard
'A great characterful headboard always make a great impact and is fairly low commitment in terms of colour and pattern,' advises Ann Marie Cousins, Founder, AMC Designs.
'It's a great anchor for pattern that might feel overwhelming if it covered your walls and is a joyful thing to look at as you walk into your bedroom.'
14. Turn an awkward alcove into a feature
If you have an awkward alcove in your bedroom, make the most of it and work it into your design. If space allows, place the bed directly in front of the alcove, creating a statement and a sense of drama.
For extra impact, paint the alcove in a contrasting shade to the rest of the walls. Alternatively, keep it tonal for a more calming feel.
15. Create a show stopping feature wall with wallpaper
You don't need a large master bedroom to make a statement. Give a room plenty of punch with a wallpapered feature wall. This dramatic oversized floral design is a dream bedroom wallpaper idea, paired with a clamping colour scheming of pink and navy blue, to make sure the space doesn't feel overwhelmed.
How do I make my master bedroom beautiful?
'It's all in the details and layering is a great way to do this as it elevates a room and gives it a more luxurious look,' advises Poppy Peace, Group Creative Director, David Phillips. 'In a bedroom, styling a bed with a handful of precisely layered accent cushions can make a master room look like an expensive hotel room. Make sure to add two practical pillows to sleep on, overlaid with decorative cushions and a throw. It's all about adding texture and interest to draw the eye in.'
'Emphasise your style in master bedroom ideas with those all-important pieces that reflect you,' adds Lou Peterson, Creative Director, dwell. 'Not only do accessories make a bedroom look more interesting, but they're also a great way to give the room a quick and easy update. Wall art is perfect for brightening up the walls whilst decorative features such as rugs and cushions will add that extra pop of colour. Finalise the look with a staple lamp or a pendant light to bring warmth and an inviting ambiance to the room.'
What is a good colour for the master bedroom?
'For smaller rooms, the paler the tone, the more it will reflect the available light, the darker the tone, the more light it will absorb,' says Justyna Korczynska, Senior designer, Crown. 'At the extremes, white will make a room look more spacious, and black bring the walls visually inwards. This rule applies to all colours. So a pale grey would be good if you wanted to make a room look larger, a deep charcoal would make it appear smaller. Having said that, a dark colour used in a small room can be really effective and dramatic.'
'Experiment with darker walls, patterns, and colours,' adds Martin Waller, Founder, Andrew Martin. 'A master bedroom gives us an excuse to exaggerate. The emphasis is put on making a space feel relaxed and accessible, hinting at exclusivity but where former stuffiness is turned into quirky, confident design.'
When picking a colour for master bedroom ideas you need to consider not just what colours you like, but the impact those colours can have on your mood. This is a space you want to stand out, but you also want to be able to relax in it.
'It's important when picking the colour palette for your master bedroom to consider how the different shades and tones can impact the feel of the space and our mood within it,' explains Tash Bradley, colour expert at Lick Home. 'Blue invokes rest, encouraging the body to produce chemicals that are calm and soothe. Similarly, the earthiness of green brings the outside in and provides a cocooning, soothing effect.' Do your homework on bedroom design tips for better sleep before choosing a colour.
What do you put in a master bedroom?
In a small spaces or master bedroom ideas, it may pay to have a bed that incorporates storage, such as built-in or pull-out drawers. Otherwise, look for bedroom storage ideas that include wardrobes, chests of drawers and bedside tables.
Built-in designs will make the most of every inch and when streamlined and fuss-free are a natural fit for modern bedrooms. Freestanding furniture is more suited to classic and vintage-style bedrooms. Place the pieces symmetrically wherever possible so that they create a cohesive, well-ordered scheme that will not distract from the main attraction - the bed.
Get the Ideal Home Newsletter
Sign up to our newsletter for style and decor inspiration, house makeovers, project advice and more.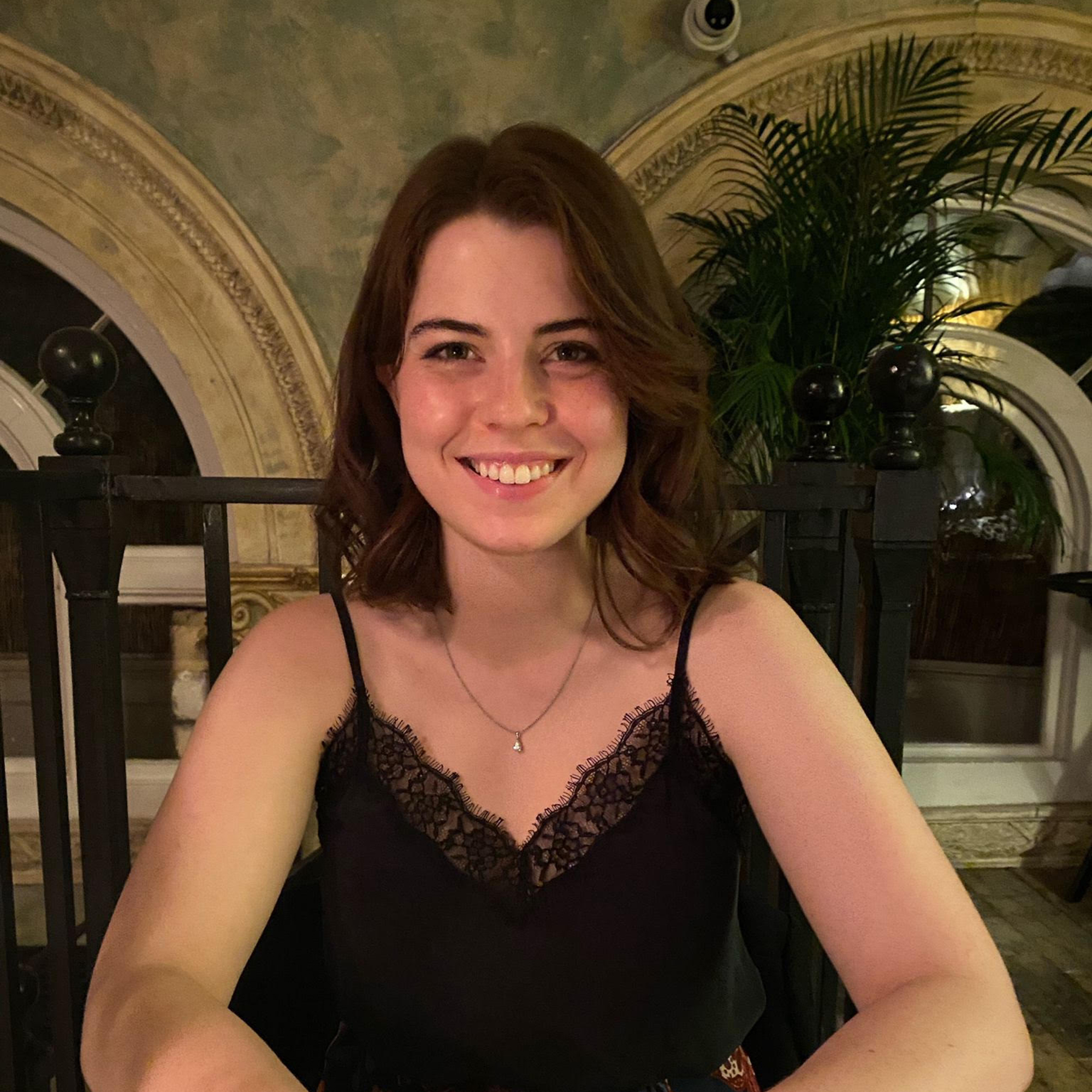 Rebecca Knight has been the Deputy Editor on the Ideal Home Website since 2022. She graduated with a Masters degree in magazine journalism from City, University of London in 2018, before starting her journalism career as a staff writer on women's weekly magazines. She fell into the world of homes and interiors after joining the Ideal Home website team in 2019 as a Digital Writer. In 2020 she moved into position of Homes News Editor working across Homes & Gardens, LivingEtc, Real Homes, Gardeningetc and Ideal Home covering everything from the latest viral cleaning hack to the next big interior trend.