15 teenage bedroom ideas to help you find a look you and your teen both love
Create a cool hangout with neat ideas and stylish decor that'll please choosy teens and picky parents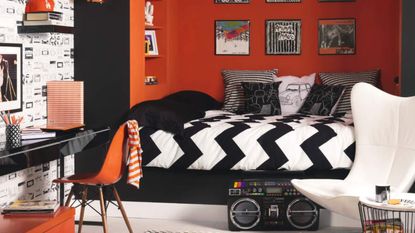 (Image credit: Future PLC/Simon Whitmore)
Parenting teenagers can be tricky, but finding teenage bedroom ideas you both love doesn't have to be. Especially if you follow the tried-and-tested advice of our experts.
Of course, there's more to it than your typical kids room: a teen's sleep space needs to be a sanctuary for them. Somewhere to chill with their friends, decompress after school, figure out who they are, do some homework, and... well, and sleep obviously.
Still, you'll be able to create a stunning bedroom for your teenager that does all of that and more if you follow these bedroom design tips.
Teenage bedroom ideas
While coming up with bedroom ideas that all parties are happy with is key, it's not just colours and decor that needs to be considered.
'First things first, it's important to involve any person who you might be designing for in a discussion about their needs and how they want to use and feel in that space that is being created,' says Stephanie King, content and creative lead at Dulux.
'What do they want to use their room for, is it for relaxing, is it a study space, it is a space for friends or is it a safe space for them to retreat to from the world?'
Stephanie adds that, by involving your teen in all of your teenage bedroom ideas from the outset, it will 'help them take more ownership and pride of that space, that they helped create.'
1. Inject some personality
When it comes to teenage bedroom ideas that your kid will love, take some time to consider how you will decorate above the bed.
'Personalisation is very important,' say Sabrina Panizza and Aude Lerin, co-founders of PL Studio. 'So allow them to personalise their space with posters, artworks, photographs, and decor that showcase their hobbies, interests, and favourite colours.'
They add that 'you can create a gallery wall or use removable wall decals to change things up easily,' and that 'the easiest way to achieve this is to talk to your teenager about their preferences and interests.
'You should ask for their input and involve them in the decision-making process,' the designers stress. 'This helps ensure the room reflects their style and personality.'
2. Try zoning
It doesn't matter if you're working with a large or small kids bedroom; using paint to 'zone' areas is a brilliant way to elevate all of your teenage bedroom ideas. 'It's one thing to have a beautiful-looking room, but quite another to have a room that works beautifully,' explains Stephanie from Dulux.
'Thinking about those all-important functions of that room, start by considering the zones you might need to create. If a reading or study space is needed, then perhaps consider using a more grounded but still interesting colour like such as Ink Well, a beautiful and thoughtful inky blue colour that pairs well with brighter accents as well as working beautifully with paler, warm neutrals.'
'Colour blocking is a great way to section these spaces, either adding a geometric pattern behind a desk, a cool painted headboard or creating a cosy colour-drenched corner taking the colour up onto the ceiling.'
3. Light it up
If you're hoping to add some oomph to your teenage bedroom decor, pay close attention to the many, many, many bedroom wall lighting ideas available.
'Lighting is an element that can't be underestimated,' insist Sabrina and Aude. You should provide adequate lighting for different purposes, such as task lighting for studying and softer ambient lighting to create a cosy atmosphere for relaxation.'
This, they say, will allow your teenage boy or girl to enjoy their room at different times of the day. And, if you want to get even more inventive, remember that 'different coloured lights can match different moods and times of the day'.
'This will add something unique to the room when it doesn't feel exciting and entertaining enough for them.'
4. Go green
Why not use some of the sleep-enhancing powers of the best plants for the bedroom to inject some natural magic into your teenage bedroom ideas?
'Use a mix of small and large plants to create a visually appealing arrangement and opt for stylish and decorative pots or containers that match the room's decor,' say Sabrina and Aude.
'You can encourage your teenager to paint or decorate plain pots themselves to add a personal touch; hanging planters, macrame hangers, and wall-mounted planters can also be used to save space and add a unique look.'
'Lastly, you could consider creating a green wall or plant wall; dedicate one wall to a vertical garden, which can be made with a grid or trellis and a variety of plants. This would make a bold design statement and maximise the use of space..
5. Go geometric
If you're looking for bedroom accent wall ideas that your teen will love, go for a geometric design.
'Teenagers will be changing their likes and dislikes frequently as they interact with life around them, therefore whilst tempting to design rooms around a theme it's probably safer to design in some longevity,' says Stephanie.
'They may love football today, but will they love it in a year? Simple geometric patterns work well for adding interest that doesn't go out of fashion, whether that be chevrons, confetti shapes, stripes or grid patterns painted on the walls. It will look great for them and hopefully stand the test of time.'
You can learn how to master the geometric technique seen above via Dulux's easy-to-follow painting guide.
6. Go halves with colour
While a black-painted bedroom might be the teenage dream, if it's a step too far, strike a compromise and opt for a half-and-half colour scheme instead. Black and white bedroom ideas are a classic colour pairing for a reason. They have great staying power and can be updated with different accent colours or pattern combinations.
Half-painted walls are also a perfect on-trend look. While painting the ceiling a dark colour is often frowned upon, painting the ceiling and top section of wall in the same dark shade helps to extend the wall upwards and can increase the sense of space, which is a useful trick for small teenage bedroom ideas or poky box room.
7. Create a bold focal point
When planning a teenagers room it is important to treat it like any other space in the home, creating a focal point around which to build the scheme.
'Creating a focal point within teen room ideas is just as important as in other rooms in your home - creating both a feeling of individuality as well as a talking point for friends!' explains Nicky Phillips, Style Editor at Ideal Home.
'A dark navy, green or even gold painted ceiling, a whole wall clad in cork board covered edge to edge in photos, or simply an oversized upholstered headboard.'
A curvy upholstered headboard, paired with on-trend peach and paprika bedding is a sophisticated teenage girls bedroom idea, that is still playful and fun.
8. Choose a versatile blue backdrop
Blue is a good all-rounder when it comes to colour options for a teenager bedroom ideas, with mid-toned blues creating a grounded effect and calming backdrop that feels relaxed and restful.
Inky blues are versatile too, without being too boyish or girly, and can be prettied up with softer pinks and blush tones, calmed with earthy neutrals, or mixed with denim blues and chambrays for a casual, comfy vibe.
If space is tight in a small kids bedroom, opt for a leaning ladder-style desk that can be slotted into a recess or alcove. It can do double duty as a work space or used as a mini dressing table.
9. Make more space to hang out
Converted loft space is the ideal spot for teenage room ideas. Adolescents crave privacy, so a space away from nosy parents and noisy siblings is the dream, with a loft bedroom offering plenty of space for sleeping, study and hanging out with friends.
Make use of a sloping ceiling to squeeze in extra bedroom storage ideas - modular units are ideal and can be arranged at staggered heights to make full use of height. Then add sectional seating or a sofa bed set-up so that there's plenty of seating and sleepover space for friends.
10. Stretch storage space all-round
Lack of space can be a problem in a single bedroom or box room, so finding savvy ways of working in extra storage without wasting floor space in small bedrooms can be invaluable.
While wall-hung organisers and peg board systems are brilliant above desks and work areas, they can also be used above a bed - or even all round the bedroom - providing stacks of extra storage for all kinds of teenage bedroom decor essentials, from clothes and accessories to sports gear and gaming kit.
11. Make tidying easy with open storage
Any parent of teens will know the pain of clothes left cluttering the floor while a perfectly-usable wardrobe is within easy reaching distance, so employing stealth tactics is often the only option when it comes to the battle of the tidy bedroom.
Open storage with easy-access hanging rails makes clothes instantly visible and easier to grab and put away in teenage bedroom ideas. Arrange so that clothes worn more often are in the most prominent spot and then put those that are worn less-often in see-thru boxes on top shelves or out of sight in lockers.
12. Build over-bed storage
Factoring in separate space for sleep, study and storage can be tricky in a small bedroom or loft space. So why not consider consolidating everything in the teenage bedroom ideas into one area with wall storage that stretches over an entire wall and bridges the bed to maximise floor space.
Modular pieces like these can be configured to create a tailored set-up that fits the wall space snugly. Components include a desk and pinboard unit for study space, bedside lockers, closed cupboards and open cubbies for displaying books and favourite things.
13. Set up a styling station
Organise dedicated storage so that beauty kit and hair-styling essentials can be kept ordered and within easy reach. Use a wall adjacent to a dressing table and mirror area and fix up a stack of wooden racks one above the other to serve as mini shelves for products and tools. Ikea's Bekvam spice racks, £4.50 each, are the perfect size and a brilliant budget Ikea hack.
Fix the rack that's positioned at the bottom of the stack upside-down, which will give a ledge for resting tubs and small bottles, plus a hanging rail for hooking on hair dryer, straighteners and other hair-styling tools.
14. Try 'switch-able' decor
Future-proof teenage bedroom decor by opting for easy-up wall stickers that are perfect for brightening up white walls or plain wardrobe doors in a bedroom, but are easily removed should your teen tire of the look a little later down the line.
Investing in simple white furniture can be the key to longevity in any teen or child's bedroom. Classic white won't date, will work in any colour scheme and is easily added to, should you need to buy additional pieces at a later date. Adding colourful drawer pulls and door handles will add a splash of colour too should furniture need brightening up.
15. Paint the ceiling
When mulling over bedroom colour schemes for your teenager's bedroom, consider painting the ceiling a bright, bold shade.
'For teenager bedroom ideas, paint a ceiling,' says Stephanie from Dulux. 'Pick a favourite colour from art, bedding and accessories and use it to create a painted headboard and canopy over your bed.'
She adds that you can 'paint a simple strip that is as wide as the bed and take it up and over onto the ceiling where it can finish in line with the foot of the bed'.
'You could also extend the colour onto either wall which gives a more of a cosy embracing look. Concentric circles in soft tonal colours look amazing around a ceiling rose and hypnotise you gently to sleep. Use some chalk tied to a string and a drawing pin to draw out the circles and bendy masking tape (yes there is such a thing!) to paint them,' she finishes.
FAQs
How can I make my teenage bedroom look good?
Joining forces at the outset is probably the best tactic to ensure that any parent and teen collaboration runs smoothly and gets the best results. Look through magazines, books and online images and ideas together so that you can get a sense of their likes and dislikes and what teenage bedroom ideas speak to them.
Creating an online mood board can be a good starting point when putting together a room scheme. You can both add in things that you find, plus must-have items and then build up a picture that'll give you a visual tool to refer back to when it comes to ordering paint colours, fabrics, the best bedding and furniture.
How do you set up a teen bedroom?
If space is tight, start with the larger items of furniture first, such as the bed and wardrobe. Smaller items of furniture can then be arranged around these. Opting for multi-purpose pieces is sensible, such as combination desk/dressing tables, storage ottomans that double up as stools and wall-hung shelving that can work as a table or desk space if there isn't room for a full-sized piece.
Beds with a pull-out trundle or mattress under the main bed are useful for sleepovers or consider a cabin-style bed with built-in storage stacked underneath to give extra stowing space for clothes, games and study kit.
Beds with built-in headboard storage are another way of working valuable extra storage into small teenage bedroom ideas.
How to decorate a room for a 16 year old?
Whatever teenage bedroom ideas take your fancy, it's important to let your 16-year-old be involved in the final plans for their room.
'We all have possessions that we can't live without, and whilst you as the parent/carer might not see the beauty your teenager does in their treasured possessions and collections there can be some compromise that makes you both happy,' says Stephanie from Dulux.
'Consider ways to frame or display collections and use colour and clever design solutions to make them functional and aesthetic. For example, if you have a teenager who can't live without their treasured trainer collection, why not add some simple box shelves and highlight the inside of them or the frames themselves with a colour and some cheap and easy strip lighting?'
She adds that, if you have an avid bookworm, it's an idea to 'perhaps update a second-hand bookshelf with a quick lick of paint to make it more of a feature of the room, and do a bit of colour coordination of the book spines for that extra bit of pizazz. This way, they get to display what matters to them, and you get to make it aesthetically pleasing – win-win'.
So, there we have it: more teenage bedroom ideas than you can shake a metaphorical stick at! Just be sure to let your teen take on an autonomous role in the design process: it is their room, after all.
And if they decide to paint the whole thing black? Embrace that monochromatic colour scheme for now and remind yourself that paint is very easy to change later...
Get the Ideal Home Newsletter
Sign up to our newsletter for style and decor inspiration, house makeovers, project advice and more.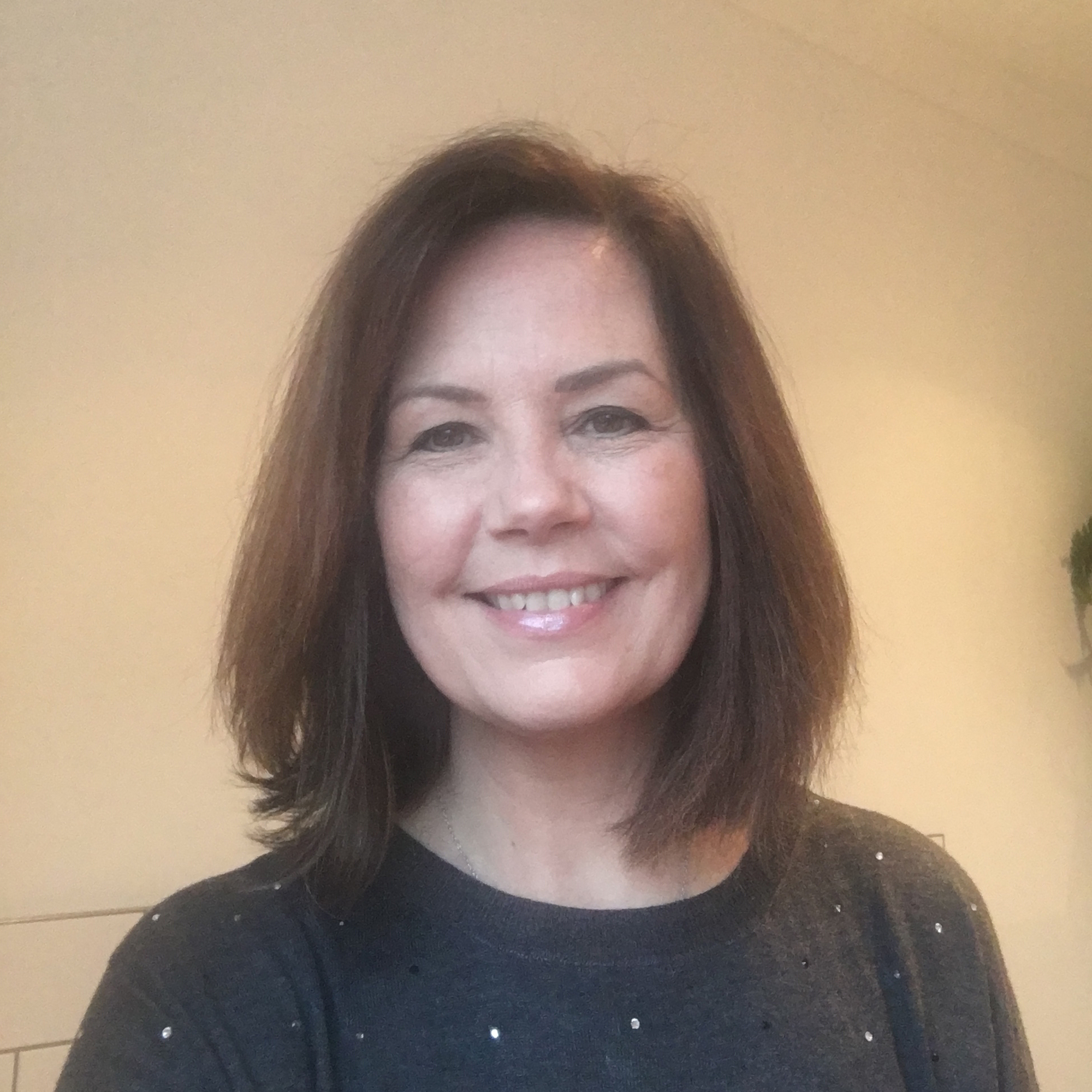 Lisa is Deputy Editor of Style at Home magazine and regularly contributes to sister title Ideal Home. She has written about interiors for more than 25 years and about pretty much every area of the home, from shopping and decorating, crafts and DIY to real home transformations and kitchen and bathroom makeovers. Homes and interiors have always been a passion and she never tires of nosying around gorgeous homes, whether on TV, online, in print or in person.