Earn your stripes with this vintage-inspired cushion trend – it's everywhere we look for a reason
This vintage-inspired cushion trend is everywhere we look - and these are our affordable top picks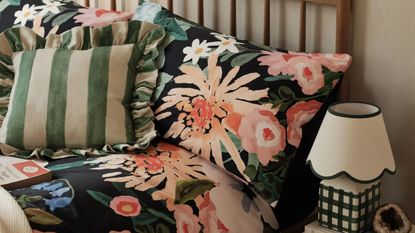 (Image credit: M&S)
There is one style of cushion that we've been seeing over and over again this past year. It's a trend that hasn't really been declared as one. So we're taking the liberty of doing so. Striped frill cushions are a trend.
Now that we've said it, you're surely recollecting all those times you've come across them recently, whether it was in your Instagram feed, browsing a homeware section of your favourite retailer or even in real life somewhere. Is this just a symptom of the larger grandmillennial trend? Perhaps. Both stripes and frilled trims are a very retro home decor trend after all.
But we're in love with this micro trend. And we have been for a few months now. There was only one problem up until now - the price tag that came with them. Ranging anywhere from £60 to £80 on average or even higher at times. And there is no way we're spending that much on a single cushion, sorry. Luckily, that's not the case anymore as budget-friendly alternatives have arisen and we're very, very grateful for them.
The striped frill cushion micro trend
As vintage furniture and homewares keep gaining in popularity, vintage-inspired trends also arise. This season, we've already seen the vintage-inspired tableware trend. And now it's the striped ruffle-edged cushions.
And while both thin and thick stripes are part of the trend, we are particularly into the wider deckchair stripe motif. We think it fits right in with Wonkacore home decor trend, perfect for the festive season.
But where does this trend come from?
'Stripes definitely have a retro design aesthetic, frills can be quite vintage,' says Sophia Ayrton-Grime, interior designer and founder of Atelier Raff. 'They are both nostalgia driven trends which makes them appealing to a huge audience.'
'The frilled trims add an element of romance that is sure to appeal to many. These two elements combined make for a cheerful update on the traditional plain striped cushion,' adds Steve Corcoran, interior design consultant at House of Hackney, a brand that makes the Iridis Stripe cushion, an elevated rainbow-hued version of the trend, which is also reflected in its price point.
It is difficult to pinpoint who was the first to start the trend. It seems that most roads lead to the likes of Amuse La Bouche's stripe cushion cover available for £70 and Alice Palmer & Co's Tangier stripe frilly cushion selling for £85. But who can tell at this point? However, now the likes of Dunelm and M&S are joining in with their affordable versions.
Get the look
Dunelm Linford Stripe Cushion
At £14, Dunelm's Linford design is the most affordable of the bunch. Made with pure cotton, the cushion comes in three colourways – this pink, yellow and blue. And the brand has all bases covered as it also offers a thin-striped version.
M&S Pure Cotton Striped Cushion
Marks & Spencer's frilled cushions in pure cotton look like they have their stripes painted on with watercolours in the choice of green, yellow and red. This washed effect only reinforces the romantic, nostalgic effect of the design.
Atelier Raff Toot Sweet Cushion
If you're still up for supporting a more independent brand but without the hefty price tag, then Atelier Raff's Toot Sweet cushion could be the way to go. £40 is not quite as budget-friendly as the high-street options, but it is still half of the price of the designer versions. And it comes in two lovely colourways – this electric blue and ruby red.
How to style stripe cushions
But whichever brand you decide to go for, it's important to know how to style such a bold statement as a striped frill-edge cushion.
'These cushions will work well in any room, thrown casually on a bed or a block coloured sofa,' Steve says. 'However they look even better in a kitchen or dining space - on a dining chair or banquette, the clean graphic lines of a stripe always work well with the domestic aesthetic of a kitchen.'
Sophia adds, 'I personally love mixing and matching cushions of different sizes and colours together as it adds depth and visual interest to the room. If your room already has a dominant colour, consider cushions with stripes that incorporate that colour to tie everything together.'
This is a trend that combines nostalgia with romance and playfulness. So what is there not to like?
Get the Ideal Home Newsletter
Sign up to our newsletter for style and decor inspiration, house makeovers, project advice and more.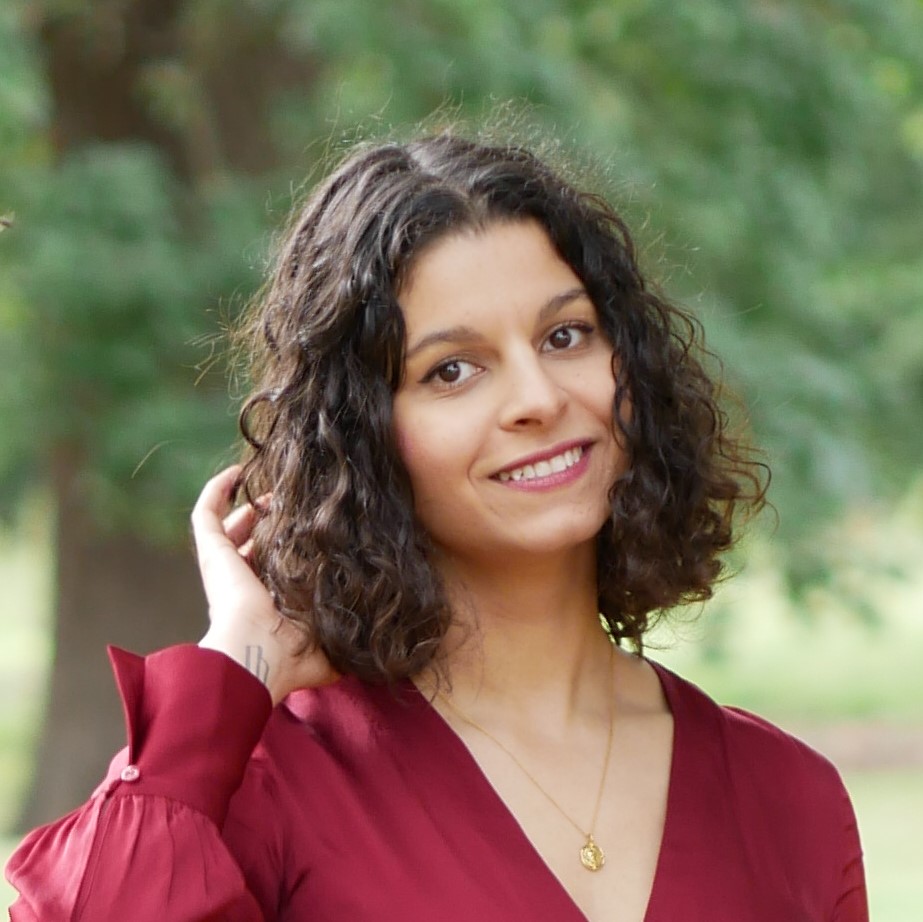 Sara Hesikova has been Ideal Home's News Writer since July 2023, bringing the Ideal Home's readership breaking news stories from the world of home and interiors. Graduating from London College of Fashion with a bachelor's degree in fashion journalism in 2016, she got her start in niche fashion and lifestyle magazines like Glass and Alvar as a writer and editor before making the leap into interiors. She feels the two are intrinsically connected - if someone puts an effort into what they wear, they most likely also care about what they surround themselves with.