Aldi's long-awaited sellout dual-zone air fryer is back in time for Christmas – and it's under £50
The air fryer that had over 80,000 people queuing for it last year has returned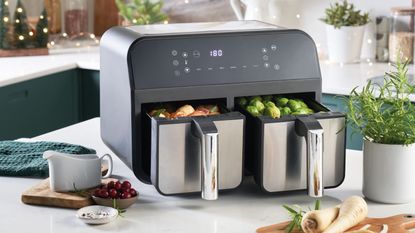 (Image credit: Aldi)
The wait is finally over. Aldi's dual-zone air fryer is back in-store today and just in time for Christmas, sporting the fan-favourite dual basket design that over 80,000 people queued for, causing Aldi's website and app to crash this time last year. If that isn't a testament to it being one of the best air fryers on the market, then we don't know what is.
The Aldi air fryer tends to return to stores having undergone a makeover and new look each time, but this variation of the sought-after appliance is easily one of the best dual-zone air fryers you can snag on a budget – and keen fans have been waiting for over a year for the dual model to return.
Available to buy exclusively in-store, if this year is anything like last year's release, then we suggest you hurry to avoid missing out.
Aldi dual-zone air fryer
The sell-out Ambiano Dual Basket Air Fryer is returning to the middle aisle after much demand, and this time, at an even cheaper price point that almost feels too good to be true.
This dual basket model is slightly different to its former Aldi counterpart, however, the biggest change we're willing to embrace with open arms is its lowered price of £49.99 compared to £89.99 last November.
Treat your tastebuds to this budget-friendly dual-zone air fryer. With 2 separate cooking compartments, you can cook 2 different foods simultaneously, whilst the handy sync function ensures that both dishes are ready to serve at the same time.
Coming in at under £50, this Aldi air fryer might just be one of the best air fryers under £100 with a dual basket design. It might just be the Ninja air fryer dupe to watch if you're pinching pennies this winter but still want in on all the cooking mania of the holiday season, as fans can save as much as £170 compared to the cult high-end buys.
Air fryers have long become a staple in the Ideal Home team's kitchens due to their ability to fry, bake, and grill food – but at a significantly lower price as a result of the cost to run an air fryer compared to an oven.
Therefore, if you're looking to save energy at home this season, then we think there's a clear winner if you're debating between buying an air fryer vs using the oven.
Even our Head of Reviews was impressed by last year's version of Aldi's dual-zone air fryer, particularly the value for money it offered.
Ideal Home's Head of Reviews Millie Fender says, 'There's no denying that it's a great price when compared to the Ninja Dual Zone, at Amazon which is one of the best air fryers I've tried but also one of the most expensive. I don't particularly like that it has modes for meat, chips etc, because I think those overcomplicate things.'
Therefore, at an even greater value, we're confident that this year's version of the Aldi dual-zone air fryer is also set to wow her.
Millie is the Head of Reviews for Ideal Home, working to ensure that the products we feature have been thoroughly tested before we recommend them to you. Previously Small Appliance and Cookware Editor, she remains our go-to expert for all things air fryer related. She's constantly reviewing the latest and greatest kitchen appliances, and has tested the large majority of options in this guide to tell you exactly what you need to know about them.
For turkey, pigs in blankets, and crispy roast potatoes made easy this Christmas, Aldi's dual-zone air fryer has seven pre-set programs ideal for frying, baking, grilling, roasting and even dehydrating, as well as settings to reheat, defrost and keep warm – all at the touch of a button. Thanks to the two separate 4L baskets, it's an ideal air fryer for a family of four or even more.
'Different meats will take different times to cook or will cook best at different temperatures so those buttons are a bit defunct in practice and I tend to steer clear of air fryers that feature them,' says Millie. That's something to keep on our list of things to look for in an air fryer, for sure.
Millie concludes, 'I do really like that there's a keep warm button and that it has the same sync finish and match drawer capabilities that the Ninja does. There's no info on whether the drawers can go in the dishwasher, which is one of the things I like about the Ninja.'
Equipped with a digital touch screen, 60-minute timer, and adjustable temperature controls as well as cool touch handles, this multi-tasking cooker is a must-have for kitchens this Christmas.
Aldi is also selling air fryer accessories for just £1.49, which is extremely fitting as we've just learnt that not utilising accessories is one of the most common air fryer mistakes people make. Choose from egg bite, loaf, and round-shaped tins, as well as silicone liners to help in the task of cleaning an air fryer easier.
As with all Specialbuys, once they're gone, they're gone. So we suggest you hurry to avoid disappointment as we don't know when the next restock is, and we don't know about you, but we don't fancy having to wait another year to snag this sweet deal.
Get the Ideal Home Newsletter
Sign up to our newsletter for style and decor inspiration, house makeovers, project advice and more.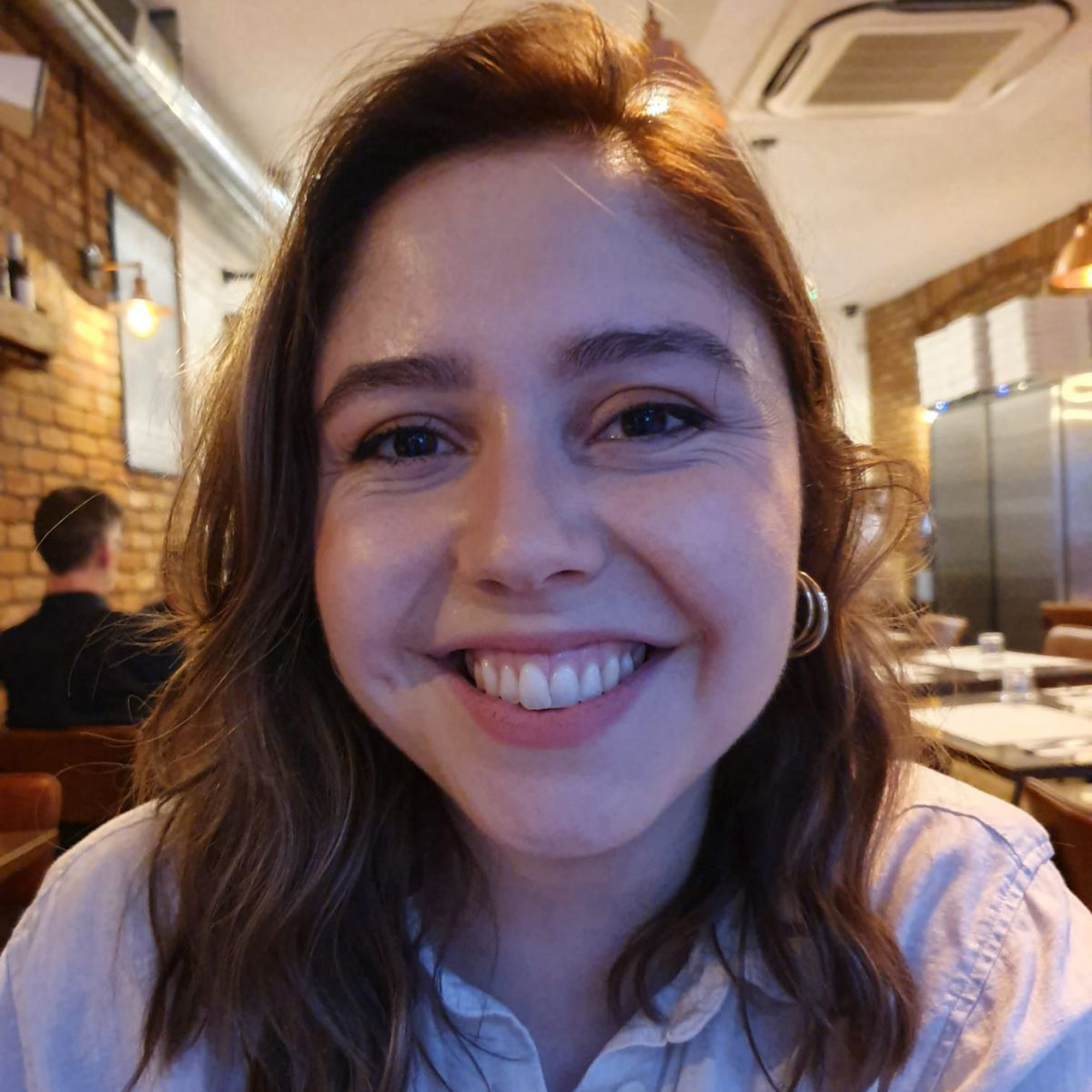 Millie Hurst was Senior Content Editor at Ideal Home from 2020-2022, and is now Section Editor at Homes & Gardens. Before stepping into the world of interiors, she worked as a Senior SEO Editor for News UK in both London and New York. You can usually find her looking up trending terms and finding real-life budget makeovers our readers love. Millie came up with the website's daily dupes article which gives readers ways to curate a stylish home for less.