'The couch that just makes sense' – the viral sofa sensation that has everyone on TikTok hooked
I never knew it was possible to own a sofa the wrong way my whole life until I saw this...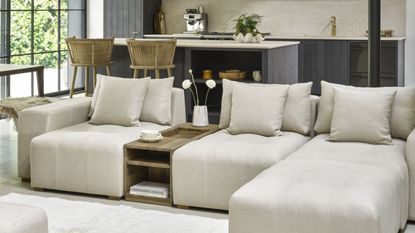 (Image credit: Sofa.com)
The 'cloud couch' is going viral on TikTok, not only for the enjoyable prospect of getting to say that you're 'sitting on a cloud', but also because of its versatility and functionality as a result of its modular design.
I know what you might be thinking: modular sofas aren't new. They've been floating around the market as one of the best sofa options for a long time now. So, why is it that they've suddenly gained a lot of traction on social media as the aspirational sofa to add to your Pinterest vision board for your future living room ideas?
What's different about this sofa style compared to any other old choice on the market? Well, I'm glad you asked, as even I myself am curious to know. Here's what the experts have to say.
The TikTok viral modular 'cloud couch'
The cloud couch craze came about when Julia DiCamillo (@jcamilsss on TikTok), posted two videos featuring all the different setups she had for configuring the pieces of her white cloud-looking modular sofa.
The videos combined gained over 11.7 million views, with each video racking up 5 million and 6.7 million views, respectively. By the looks of it, it's even got 'It' girl status now.
Comments on the videos consist of people saying the living room sofa set up was 'a whole vibe', with another saying this is 'the couch that just makes sense'. Another commenter even says, 'I have owned a couch the incorrect way my whole life.' And honestly? I myself am relating to that a little too heavily right now.
Why is everyone on TikTok obsessed?
'We've really noticed a shift in what customers are looking for from their sofas, with an increased focus on multifunctional, modular designs – shapes which work harder and earn their spot in the living room,' explains Patricia Gibbons, design team at sofa.com.
'The appeal of a modular sofa, especially when it doesn't have locks, is its versatility,' starts Kelly Collins, interior designer at Swyft Home.
'You can move the sofa around into different configurations. If you're moving flats, like a lot of people, especially the younger generations who rent, then the ability to easily move the sofa with you is very appealing.'
The versatility of a modular sofa also shines in this era of ever-changing home decor trends.
'Recently, interior fashions have been changing faster and faster, with micro trends such as bloomcore, Barbiecore, and grand millennial taking the space by storm,' starts Ashleigh Ellis, director of upholstery and furniture at ScS.
'As trends appear and disappear so quickly, more people are looking for staple furniture such as modular sofas, that can be adjusted and re-designed with new trends and styles, to minimise the pressure to buy something completely new.'
Ashleigh adds, 'Modular sofas are particularly great for those who love hosting, as the sections can be manoeuvred into 'conversation rings' to create an inclusive, sociable feel.'
Additionally, 'a modular sofa can be turned into a bed for guests, a large pit sofa for movie nights, and can be turned into U or L-shaped sofas,' continues Kelly. With a modular sofa, you won't even need to consider a sofa bed, as you've got a huge, comfy bed right at your fingertips.
'The configurations of a modular sofa are endless; it gives you the freedom to be creative in your space.'
Touching on the virality of this specific cloud couch, Kelly at Swyft Home debunks, 'I think this has gone viral because the woman in the video is not just touching on the fact that the sofa is modular.'
'She talks about three really important things that always perform well; how to use a modularity, how to clean a sofa, and how to keep a white sofa looking nice.'
When researching where to buy a sofa, it's no secret that many tend to regret buying white sofas in retrospect, especially if they're in a household with little ones. I mean, not even Your Home Made Perfect's host Angela Scanlon is exempt from this furniture regret.
However, knowing how to clean upholstery can do wonders for even the grubbiest of sofas – and that's exactly what Julia has achieved in her TikTok videos.
Kelly concludes, 'She also touches on how to design the space and where she got the products from. It's informative, yet entertaining – and people love to know how to recreate a space.'
Get the Ideal Home Newsletter
Sign up to our newsletter for style and decor inspiration, house makeovers, project advice and more.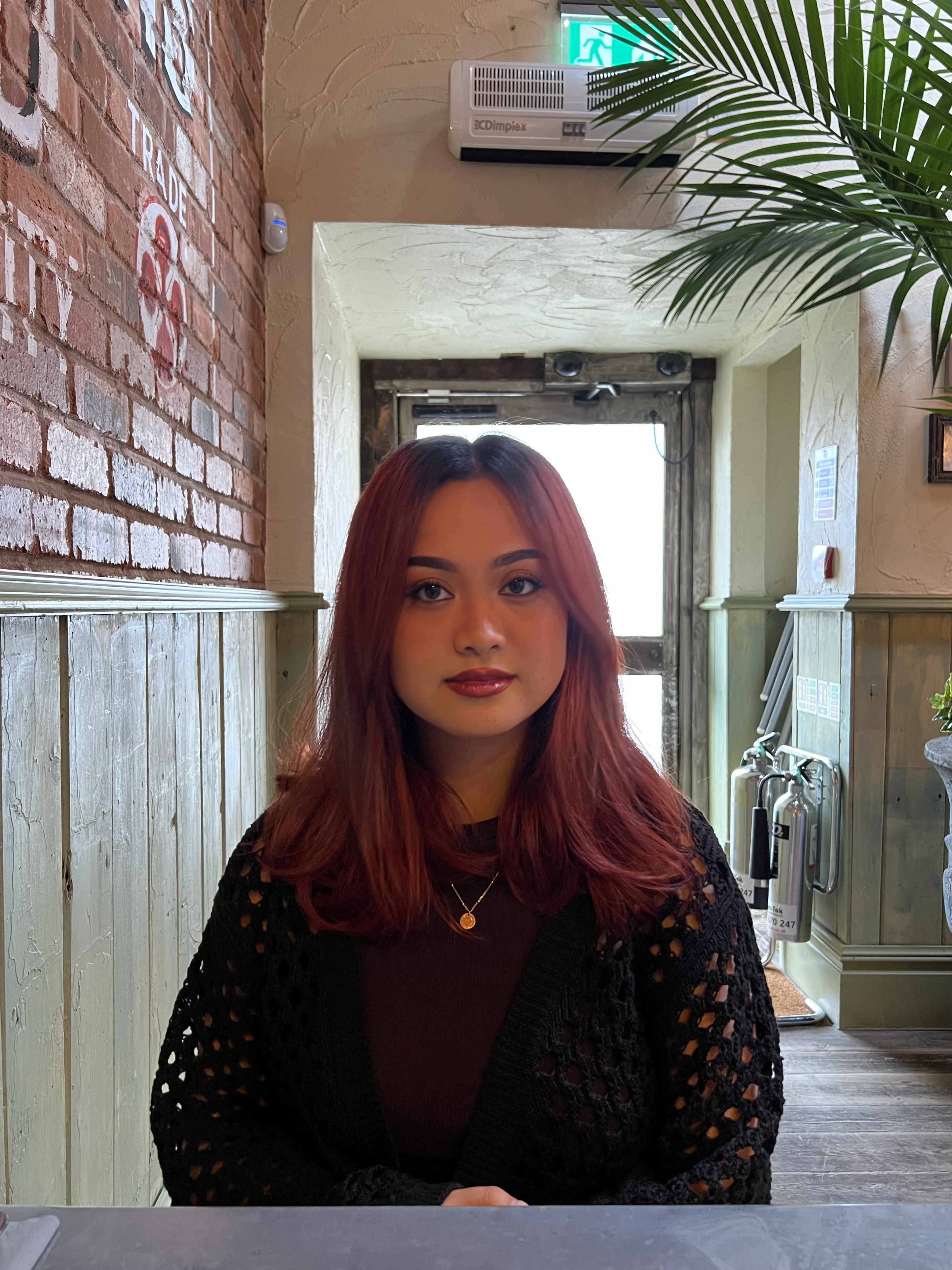 Jullia Joson is Ideal Home's Junior Writer. She's always loved all things homes and interiors, graduating with a bachelor's degree in Architectural Studies from the University of Nottingham in 2022. Previously, she was an Intern Editor for ArchDaily. Now focused on news stories, Jullia can be found down the TikTok and Pinterest rabbit hole scrolling through any new and upcoming trends, hacks, and home inspiration.