'I feel like this is Gen Z's millennial grey, just wait' – will this interior trend stand the test of time?
Is this newer trend as timeless as its predecessor?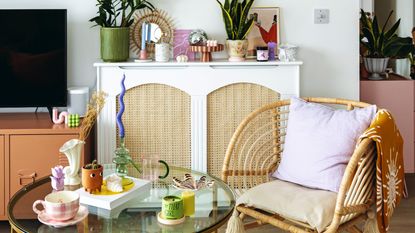 (Image credit: Future PLC/David Giles)
If there's anything that Gen Z is certainly known for, it's their ability to hop from home decor trend to trend and do so unapologetically.
From the organic modern trend, 'it girl' aesthetic, to the strawberry girl aesthetic, there's definitely a theme we're seeing and more with the home decor choices growing in favour of the younger generations. They're known for styling their homes in a way to enter their villain era, decorating their spaces to appease only themselves.
If you asked us what we thought these home decor trends had in common to fall into the category of 'Gen Z interior style', here's all we'll say: exploring the use of colour, light wood interiors, and organic shapes galore. However, are these new interior trends simply repeats of the millennial trends they now refer to as 'cringe', or do they actually possess longevity that's here to stay?
Will Gen Z-inspired home decor trends stand the test of time?
The topic of conversation arises following a series of home renovation videos going viral on TikTok, racking up several million views on the platform. The renovation was done by interior decorator, Dani Klarić (@daniklaric) who specialises in an interior style that is colourful, funky, and maximalism to the well, max.
The renovation consists of loud paint trends, eclectic colour combinations, and what we can only describe as the grooviest home decor additions dotted throughout the entire flat.
While the home renovation was mainly received with praise by fans, with some commenting on the videos saying, 'Not a sad beige – approved,' with another saying, 'This is incredible!' However, naturally, not every interior style is to people's taste.
On the other hand, some comments read, 'I feel like all these colours would give me anxiety,' and another said, 'This would give me such a headache.' But, the comment that caught our eye was one that read: 'I feel like the squiggles are Gen Z's millennial grey. Just wait...'
And it got us thinking: squiggles, organic shapes, and curves are so favoured in Gen Z home decor, in particular, so much so to the point that it's being compared to millennial grey. So, can it compare to the timelessness that has taken millennials' bedrooms and living rooms into a grey craze that has endured for so long?
'Exchanging Art-Deco sharp edges and straight lines for wacky waves is a mechanism of injecting a certain playfulness into a room, whilst encapsulating a vintage '70s vibe and vibrant modern feel simultaneously,' starts design consultant, Eleanor Taylor-Roberts.
'It fits with the kind of eclectic aesthetic that younger consumers are increasingly championing – let's call it West Anderson-inspired 2.0. And there isn't only one way to drive groovy curves into a space.'
Dayna Isom Johnson, trend expert at Etsy adds, 'The beauty of the organic interiors trend is that it's timeless, and in an increasingly technology-filled world shoppers continue looking to softer, wavy lines often found in nature to inspire them and replicate in their decor.'
'The addition of bright pops of colour and texture within the trend are a great way to include a playful element filled with joy and fun and I don't see this expression of personality in home decor leaving anytime soon.'
In fact, Dayna reports having seen an 11% increase in organic-shaped items on Etsy in the last three months alone.
However, Eleanor chimes in with the counterargument, 'Although statement squiggly silhouettes can bring an unexpectedly elegant statement to the home, I don't envisage the Gen Z wave movement having the same timelessness as the more simplistic and classic hue of grey trend.'
'Despite the former being arguably more 'electrifying', does it have the longevity potential... we shall see,' concludes Eleanor.
Just indulgently speaking, I sure hope this is a trend that will last because this interior style exhibited in the TikTok video is more or less everything that I love in home decor. Brighter (but still more muted) colours, expression through different prints, and organic curves in every piece of decor I own (yes, I am the resident Gen Z of the team).
However, as with trends, it's inevitable that people will believe that everything eventually looks dated, so there's no point waiting to decorate your home according to what other people consider as 'in'. I'll be doing what I want, and will just choose to adapt as trends come and go.
So, I'll be team organic shapes, curves, and squiggles for the foreseeable future.
Get the Ideal Home Newsletter
Sign up to our newsletter for style and decor inspiration, house makeovers, project advice and more.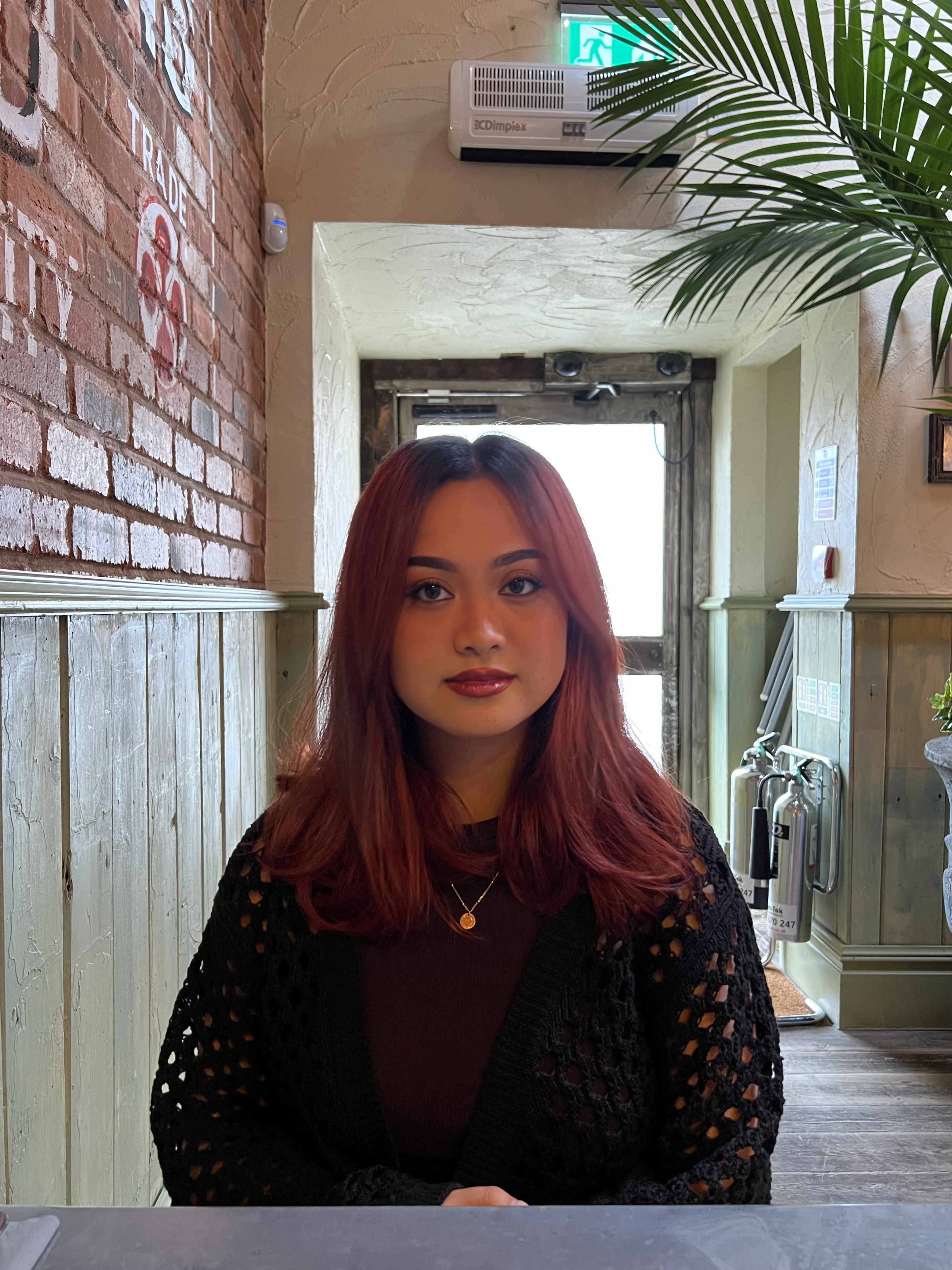 Jullia Joson is Ideal Home's Junior Writer. She's always loved all things homes and interiors, graduating with a bachelor's degree in Architectural Studies from the University of Nottingham in 2022. Previously, she was an Intern Editor for ArchDaily. Now focused on news stories, Jullia can be found down the TikTok and Pinterest rabbit hole scrolling through any new and upcoming trends, hacks, and home inspiration.