We earn a commission for products purchased through some links in this article.
Lights are too often taken for granted, only missed during power cuts and rarely deemed a statement feature of a room. But it's time to turn that switch from dim to drama with these tips on how to be bright with lighting (without that nagging Blackpool Illuminations comparison).
Bedside doesn't have to be boring
Not just a practical product of bedtime reading, this marble-based lamp is subtle but striking, adding a contemporary edge to a traditional room. Avoid taking up precious space on your bedside table by go for a thin space saver, or a stylish floor lamp instead.
Be excited by extravagance
Forget understated lighting, be brave by making your lights a statement feature, as oppose to a dim necessity. A really stunning light can even act as artwork, killing two birds with one stone by adding a contemporary twist to traditional decorating techniques.
Don't be afraid of repetition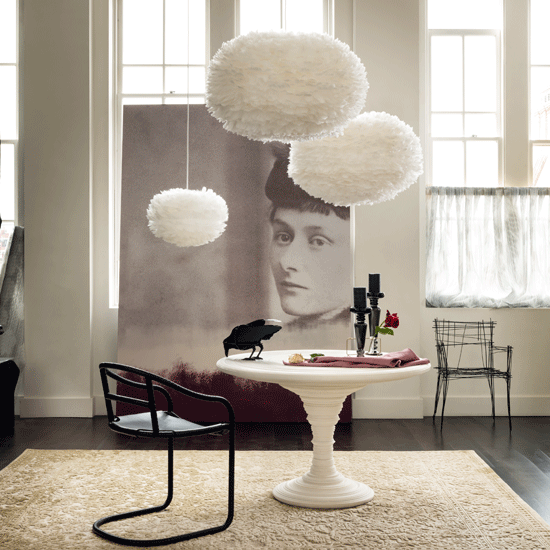 One bright light isn't always the way, why not try dimmer, softer lights and simply multiply them for the same dazzling effect? Not only will this add delicious drama, but it can be ideal for those 'dim the lights' moments…
Find your creative side
Lights can be made of anything, and I'm not talking about candles or the torch on your iPhone. All you need is a bulb, and the rest is up to you and your imagination. Empty jam jars? The world is your oyster! And if you don't quite have that creative flair, cheat and let someone else do the making, it only needs to look homemade after all.
Explore your
'Eureka!' moments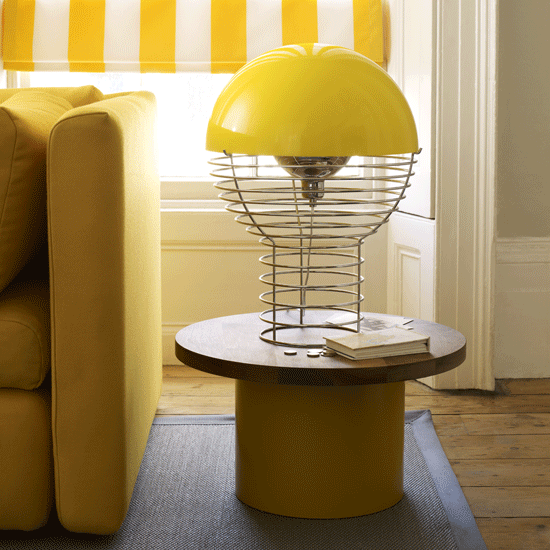 Have a little fun with your wild light bulb moments (quite literally!). Be bold with colour and shape, and take risks with impulsive purchases, if you style them right you'll love them forever. Who cares if your mum doesn't get it!
Remember that you can't go wrong with a classic
There's a reason the chandelier is associated with luxurious chic; it's a light that will never go out of style, adorning ballrooms and bedrooms alike. This effortless look doesn't even need to break the bank, with many high street stores offering low price, high fashion alternatives to our 5 star favourites.
******